Dates
Veranstaltungen am 16. Januar 2023
Blue Friday - Fiese Disse
Es wird ganz schrecklich. Oder episch.
Frank S. aka Mr.HeadsDownRec. aka The Lord of the Beers aka Onkel Funky trifft auf Kai G. aka 1/2 Moshpitters aka The Vörständ aka Marketing=Everything. Und sie spielen die Hits. Also, die wirklichen, nicht den Dudelradiocrap.

Die vergessenen 70er, die vernachlässigten 80er, die unterschätzten 90er und das ganze andere wirklich gute Zeug, das es in unseren Breiten nur ins Nachtprogramm schafft - all das bekommt Ihr an diesem denkwürdigen Abend. So geht Schallplattenunterhaltung, Ladies and Gents.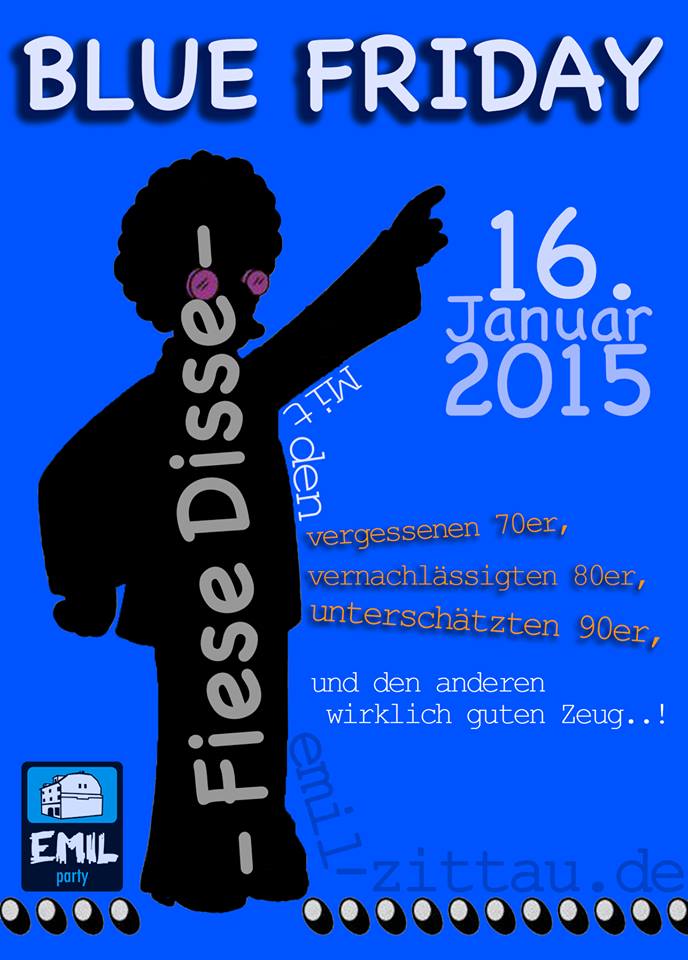 Datum
Veranstaltungen im Januar 2015
Info