Dates
Veranstaltungen am 28. Februar 2023
Music Across The Border Festival Vol. XX
THE POKES (GER)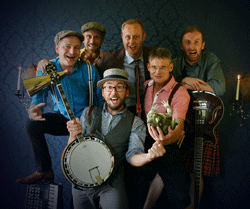 The Pokes sind eine Folk-Punk Band mit britisch-deutscher Besetzung.
Auf zahlreichen Auftritten in Clubs und vor allem auf Festivals haben sich die Berliner seit 2005 bundesweit und auch international eine treue Fanbase erspielen können.
Die Herrschaften legen sich mit ihren akustischen Instrumenten mächtig ins Zeug (Banjo/Akkordeon/Bass/Gitarre/Schlagzeug/Gesänge).

Egal ob Live oder im Studio – Die Band hat ihren eigenen Stil. Live verkaufen sie Emotionen – Auf den Tonträgern ihre Finesse.

God save the Pokes !

The Pokes rocken und sind tanzbar.
Ohne auf musikalische und lyrische Finessen zu verzichten zeigen sie gerade Live den Charakter welcher in der Band und ihrer Musik steckt. Sound, Stimme und die Textinhalte bieten schon genug Alleinstellungsmerkmale, doch mit Ihrer Bühnenpräsenz legen sie noch eine Schippe drauf. Unverwechselbar – Folk-Punk ohne Scheuklappen – Pokes-Style. In den 8 Jahren ihres Bestehens haben The Pokes bereits drei Longplay-Alben veröffentlicht.

The Pokes – Berlins No.1 Folkpunk-Band

Not irish - Not traditional - Just poking the fire…
PRODUKT (PL)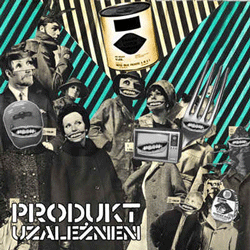 FUSELWOCHE (GER)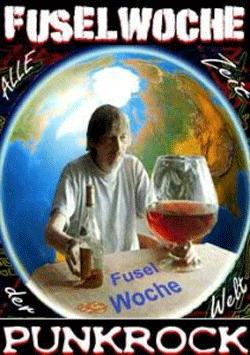 Die Rostocker Punkband Fuselwoche gehört bereits seit über 13 Jahren zum Stadtbild der lokalen Musikszene, wobei sie stets ein Geheimtipp blieb, was für Punkbands zum guten Ton gehört. Ein Krachersong ist ihr, insbesondere von Fussballfans, geliebter Song "Sachsenspoiler", wobei die absolute Oberhymne eindeutig "Ulla Kock am Brink" ist, falls sich noch jemand an dieses scheußliche TV- Phänomen erinnern kann. Sie wurden schon als sexistisch und überaus oberflächlich abgestempelt, was in Punkerkreisen nur als positiv bewertet werden kann, doch ihre Message ist sozialkritisch und bringt Missstände des Systems ans Tageslicht. Fuselwoche ist also handfester Punkrock, der mit eingängigen und zackigen Rhythmen eine doch melodische Quietschegitarre unterstreicht und alle zum Mitgrölen zwingt. Ein Fest für alle Liebhaber und die, die es noch werden wollen. Ende des Jahres soll sogar ein neues Scheibchen Fuselwoche- Punkrock unter das Volk gemischt werden.
Datum
Veranstaltungen im Februar 2014
Info