Dates
Veranstaltungen am 02. Oktober 2023
Cup Of Jazz | moshpitters
Emil goes Mandaujazz - Die Eröffnungsparty startet bei uns


Cup Of Jazz

http://soundcloud.com/salon-obskur/swing-discovery70
DJ Cup of Jazz ist seit 2005 in Berliner Bars und Clubs unterwegs - seine erste Platte stammte von Fred Astaire. Wahrscheinlich ist das auch der Grund, warum Jazz für ihn zu einem der wichtigsten Einflüsse wurde. In seinen DJ-Sets kombiniert er Electro-Sounds mit Swing und Latin-Jazz-Klängen. 'Jazzylectro' hat er seinen Style getauft, kickin' Beats von HipHop über House bis Drum'n'Bass gemixt mit feinen jazzy vibes. Bei Berliner Swing-Partys bringt er vor allem BigBand-Swing-Knaller, Dixieland-Hits und Charleston-Stomper auf den Plattenteller. Cup of Jazz bevorzugt Vinyl.
Bei uns hat der die SWING-Platten am Start ;-)
moshpitters
Elektroswingereien können unsere Haus- und Hof-DJs allemal.... Tobi und Kai machen die Aufwärmrunde.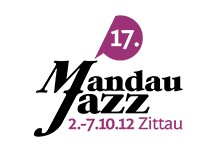 Mandau Jazz Gesamt-Programm
Datum
Veranstaltungen im Oktober 2012
Info